Kelowna
Rich in opportunity. Alive with Possibilities.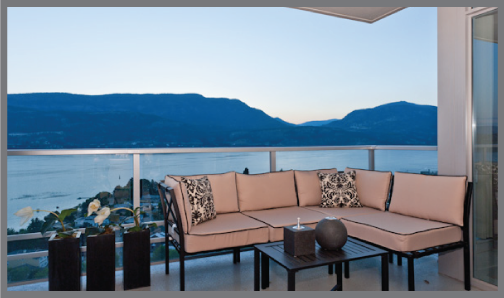 Take the spirit of a lakeside resort destination, add a dash of awardwinning wine, fresh food and lots of great shopping, spice it with exciting nightlife and a famous regatta, and you have a recipe for bustling downtown Kelowna.
Here you will find every modern amenity and a vibrant urban
scene that never seems to stop, and it's all within a short stroll from your home at Waterscapes on a beautiful Okanangan day.
The Cultural District is where the visual and performing arts come to life. Enjoy live theatre, attend the symphony, time travel in museums, or feast your eyes at galleries. You can cheer the local hockey team or catch a concert at Prospera Place, chance your luck at Lake City Casino, or join the famous Art Walk.